Lisa Krim
Posted in Board of Trustees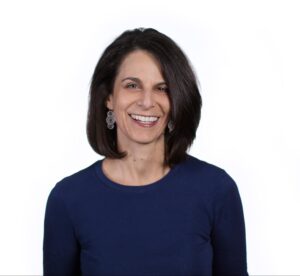 Lisa Krim serves as Senior Advisor to the President for Faculty Relations at Georgetown University.  In this role, she leads efforts to develop University-wide faculty policy and supports and collaborates with campus and school faculty and administrators on a full range of faculty affairs issues, to advance the University's mission, goals and strategic priorities.   She also develops programs and resources to support faculty to be effective leaders in administrative and governance roles. Her portfolio also includes university-wide gender initiatives, including serving as Chair of the Advisory Board for the Georgetown Gender Justice+ Initiative and a member of the Gender Equity Task Force.  From 2014-2018, she served as founding Chair of the Georgetown Women's Alliance.      
Prior to this role, she served in Georgetown's Office of General Counsel for 15 years, including service as Interim Vice President and General Counsel from 2012-2013.  While in the General Counsel's office, she served as the University's senior employment counsel, and handled a wide array of complex legal matters on behalf of the University.  
In addition to her work at Georgetown, Lisa Krim is an executive leadership coach, serving senior leaders and executives across the non-profit, academic and legal sectors.  She is also a mom to two teenage boys and spends many hours with her family at baseball fields.  
Lisa has served on the SIPS Board since 2014, inspired by the passion and commitment of the students in SIPS leadership and the innovative and impactful projects dreamed up by the SIPS awardees.