Mackenzie Copley
Posted in Board of Trustees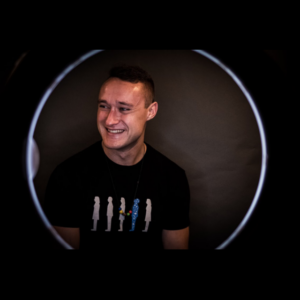 Mackenzie Copley graduated from the College in 2015 after studying Economics and Physics at Georgetown. During his senior year, he started One Tent Health, a DC-based nonprofit that, at the time, was envisioned to offer HIV screening in Washington, DC's most underserved neighborhoods, all for free. After graduating, Mackenzie took a job as an intellectual property litigation consultant at GreatBridge Consulting, also in DC. While working at GreatBridge, Mackenzie grew One Tent Health at nights, along with his Co-Founder, David Schaffer, a fellow College graduate, and now Medical Resident at Harvard/Mass General. After two years, Mackenzie left the role at GreatBridge and became a healthcare consultant for the VA, employed by a Service Disabled Veteran Owned Small Business called ERPi. At that point, One Tent Health began to advance quickly, and in October 2017, had their first event, in front of a Giant in NE DC, at which 18 people got screened for HIV, after two and a half years of work. With one event in the books, 45 volunteers, $7,000 of personal savings, and a desire to help people, Mackenzie quit his consulting job to lead One Tent Health as its full-time CEO, to do his best to try to take care of people. 
Today, nearly three years later, and with many people's help, One Tent Health has had close to 100 events, grown to over 1,600 local college-student Volunteers, raised and earned over $200,000, and most importantly, has served over 1,000 DC residents in poorer, Black neighborhoods, all for free. Recently, One Tent was approved to do Rapid COVID-19 Antigen Testing in those same, underserved neighborhoods, and is scheduled to begin offering the service in November 2020. In addition to COVID Testing, One Tent offers Voter Registration, HIV Screening, Rapid PrEP Linkage, and CBD Gummies (as an incentive). In 2018, the World Health Organization reached out to learn about One Tent Health's programs, and in September 2019, just 23 months after their first event, the organization did all of the HIV Screening at the United States Conference on AIDS.
The journey has led him to be appointed by Mayor Bowser to Washington, DC Regional Planning Commission on Health & HIV, on which Mackenzie serves as the Vice-Chair of the Finance Committee, helping direct and monitor a $32 million HIV care budget. He's also had the privilege of being a founding Advisory Board Member of the Social Responsibility Network at Georgetown, has spoken at the NIH, and has been written about in the Journal of the American Medical Association (JAMA). Recently named to its Board of Trustees, Mackenzie's first and second introductions to the SIPS Fund were both rejections from the awards process. During the third try, he and One Tent Health were awarded funds to help grow the organization and better help the People. In January 2020, Mackenzie founded a company called End X, that he hopes will end the spread of HIV in the United States (and maybe beyond) before getting to work on other problems that harm and threaten humans. Apart from getting to help people, Mackenzie loves to run around, laugh, smile, have adventures, and exercise. Being appointed to the SIPS Board of Trustees is an honor and a cherished opportunity to continue to get to keep helping people in need, as best he can!